Posted by: David Walker on 05/27/06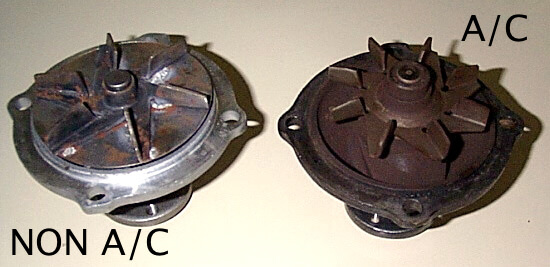 I got my 66 water pump for the 383 from Advance Auto who use PartsAmerica as their main supplier. It was a Cordone high performance model. The high performance model looks smaller and shorter in depth but it pushes more water. I was surprised. I was also surprised to see the temperature drop a good 20 degrees.
I was also surprised that I had the wrong pump on my engine. It's a common part to replace so I guess if your car has been PO'd (previously owned) there's a possibility that the water pump is not original. My suggestion is to replace yours if it leaks or you are the least bit suspicious of it's function. The swap is cheap and easy.