Posted by Ken Scobel on 08/29/05

(I believe) rear seatbelts were optional on the 66's. Here's my window sticker for proof


(Editor's note: the seatbelts themselves were mandatory, it was the retractable function that was an option - reference A383 Wing 03/02/08)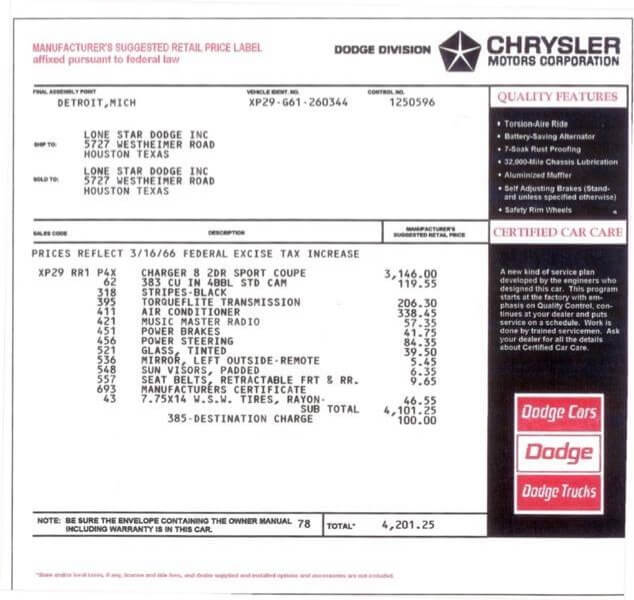 Automatic retractors are only on the outside belts. The belts with the buckle don't have them.