Hood Release Cable (1966 only)

Posted in 66-67charger.com on 11/10/07 by 6670charger
OK. How many of you with 66 Chargers have a broken hood release cable (everyone raise your hands)?
Well, a cure has been found. Instead of looking forever on Ebay and hoping you find one that isn't broken, then (assuming you're lucky enough to actually find one), getting a nearly 42 year old used one for around $175 or more and hoping that it lasts for a while, why not just get it rebuilt and have a brand new cable?
Our very own Doug Winslow (Indydoc) is making this very repair. For a total of $93 he will rebuild your cable within two days of receiving it, and then return it to you immediately. The $93 includes the cost of return shipping to you.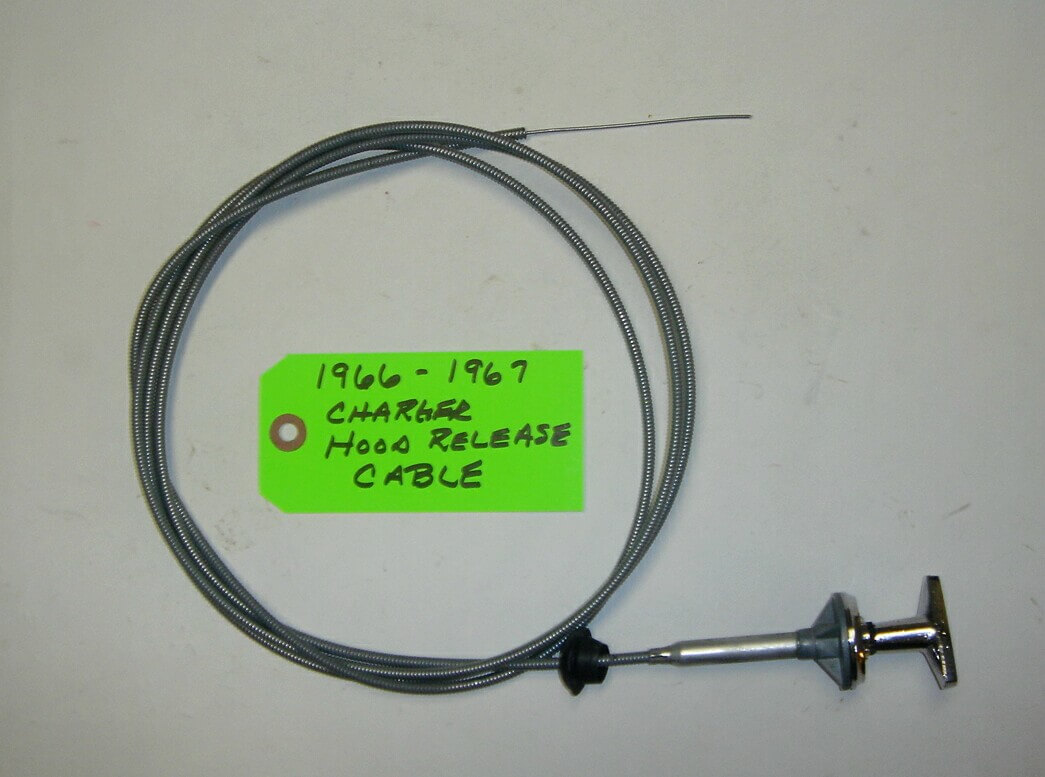 I just got mine back, and thought I'd share Doug's service with you, as well as the reinstallation of mine. It works flawlessly and looks terrific. Thank you Doug!!! Get in touch with Doug by email: [email protected]
Proper Installation
First thing is relocating your cable grommet in the firewall from under the dash, and then feeding the cable through the grommet.
Next, pull the cable fully through and re-connect the bezel to the dash. Then, put your rubber sleeve back on the cable under the hood (if you have one).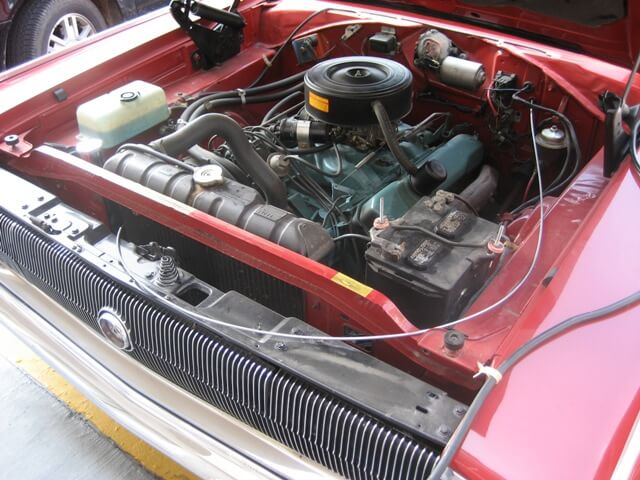 Once you have your rubber sleeve back on, then feed the cable through the hole in the core support, and anchor it to the upper crosspiece with its brackets and screws. I found it easier to guide the cable itself through the hole in the mechanism before I anchored the cable to the crosspiece.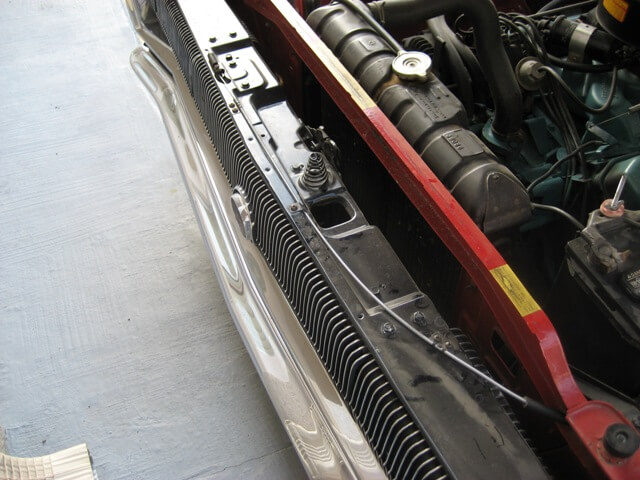 Make sure you pull the cable itself all the way through it's jacket before you make the final connection to the mechanism, and re-attach the pull handle in the car.